Social Media Marketing Services
Marketing is no longer about the stuff that you make, but about the stories you tell
Results Driven Social Media Marketing
Drive buyers, expand the audience, and extend the scope
For millions of us in reality billions, Facebook, Twitter, Instagram and many other networks are a part of everyday life. Facebook's pervasive usage stretches to over a fifth of the Earth's population, or over 2 billion active users.
It's no wonder, with such a far-reaching scope, that these networks have become such a powerful tool for industries. You are behind the times if you are not posting on Facebook, trending on Twitter or sharing pictures on Instagram, however we can help.
More than just sharing, successful social media marketing is about far more. A complex and delicate thing is understanding proper optimization on social networks. For your brand, what works for one brand can not be best.
Are you searching for an efficient way to increase the brand recognition of your business, the number of new customers, and the traffic on your website? You should be on social media then! Check out our marketing service for social media and build a magnificent presence on social media. In order to get started, contact us.
Attract Your Audience
What's it that makes your clients tick? A critical, but often ignored stage of successful social media marketing is to target the right audience. How would you meet them if you do not know who your customers are? Marketing Maniac's social media campaigns begin by finding the best audience and targeting them.
Engage Your Audience
Users of social media want to be interested, meaning they want to see intriguing and important posts that cater to their interests. Our social media marketing team recognises this need and works with you to make communication with your audience successful in your brand.
Grow Your Audience
It is more demanding than ever to build an audience online. It's difficult for business owners to find the time to handle social outlets efficiently with too many social outlets, complex algorithms, and limited visibility of data.
Is it important for your business to be involved on social media platforms?
You've probably seen and interacted with a business page's post or ad if you've been using social media for a while now, particularly if it was a brand you like! There's no difference to your target audience. They want to be involved with brands they favour and trust. But how do you build that trust in the brand-consumer?
That is where advertisement in social media, or also referred to as SMM promotion, comes in. By developing a solid social media presence for your brand, this digital marketing method aims to increase brand recognition and create brand confidence. But really, how relevant is a company like yours to have social media? Let's check these numbers out there.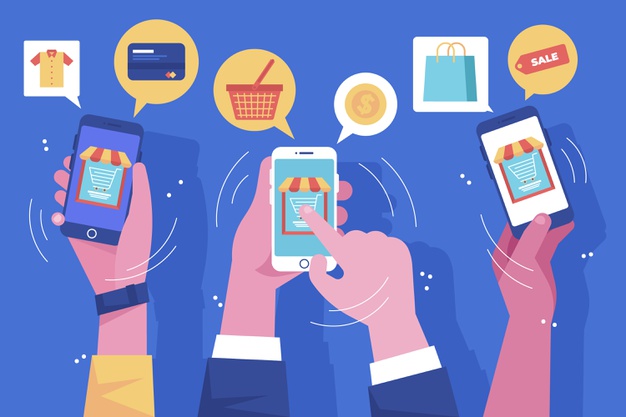 66 per cent of users on Facebook
On this social network, they claim they like or follow a brand.
90 percent of users on Instagram
They say they are following a company on this social network, which also means that IG users are keen on communicating with products that they want.
74 percent of users on Facebook
State that every day they check their Facebook accounts.
Of the Pinners, 83 percent
They also reportedly made a purchase based on the content they saw on Pinterest from brands.
53 percent of consumers
They say they bought a product they first saw on Twitter
89 percent of online advertisers
States that Instagram has become a very efficient social media site for influencer marketing
77 percent of users on Twitter
State that when your Tweet has been responded to, they feel more optimistic about a certain brand
90 Million Users of LinkedIn
They are influencers at the senior level, though 63 million of them are in decision-making roles
The stats show all that! A successful strategy for social media marketing plays a critical role in increasing the business and sales. And when we claim an efficient marketing strategy for social media, it should be more than just publishing posts and producing social advertising. It requires your brand to be new, targeted, engaging and personalised. Our social media services will help you accomplish your social media marketing objectives.
Our services for social media marketing:
For social media, the social media marketing team at Marketing Maniac provides tailored solutions for your personal needs. If you want to raise your brand's page's likes or follows, or whether you need a focused campaign to generate sales and new customers. There are some following services you can expect at Marketing Maniac from your committed social media specialist:
Identity and measurement of the target market
Creation of an integrated marketing plan for social media and implementation
Even when it happens daily scheduled updates and also news & posts
Continuous tracking by social media, including acknowledgment and response
Consistent analysis, monitoring and adaptation to patterns and tools online
Promoting awareness and encouragement within the blogging culture and forums
Targeting unique keywords, phrases and subjects that are important to your brand
Usage of automation and data-tracking techniques for optimising approach
Why you can collaborate with Marketing Maniac as the consulting firm for social media:
We ensure complete accountability so you can see first-hand how your online income is being boosted by our activities. Our personalised, robust monitoring mechanisms include:
Reports on social media strategies that offer a complete analysis of the social media success
A monthly overview of the activities we completed on social media and the hours we spent monitoring your ROI
The dedicated account manager is available to answer questions or conversations you would like to have by email or phone
Consultation on social media is also possible to collaborate with the staff to help them optimise their social strategies
Our commitment will generate a powerful network resource for your online marketing needs to efficient social media management and marketing strategies. Get a free quote today of social media!
Ready To Make a Real Change?
Let's Build this Thing Together!