Inbound Marketing Services
Bring in new buyers, cultivate leads, close sales and turn your clients evangelists of your brand by our inbound marketing strategies
Solutions for marketing that endorse your marketing objectives
Undoubtedly, marketing is an integral part of any company. However, owing to its interruptive nature, traditional outbound marketing is increasingly losing its appeal. It relies on moving advertisements that are not liked by most individuals today. Inbound marketing, however, stands in stark contrast to conventional marketing. Via an efficient combination of relevant and beneficial content, social media interactions and search engine optimization activities, it focuses on attracting your prospective clients towards you.
Our inbound marketing services allow you draw the right audience, create more and more leads, boost closer clients and delight your current customers so they can help you expand your company by being your brand ambassadors.
Inbound marketing is the strategy that seeks to draw quality leads by delivering excellent user experience through entertaining, well-crafted content.
Although conventional advertising seeks to draw a high number of random buyers, customers who really need your goods and services are targeted through inbound marketing. This marketing strategy seeks to create a trusted relationship with and offer better services to your future clients who make up your target audience.
Inbound marketing services such as Marketing Maniac will assist you to produce quality content, spread it across platforms such as social media, and gain higher Google rankings to bring more traffic to your site to accomplish this. Our mission is to help businesses execute an inbound strategy that enhances their company in marketing, sales, customer care, and other areas.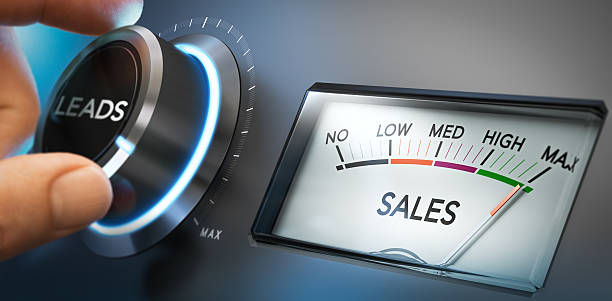 Our inbound marketing team has spent seasons researching and implementing in our marketing services a flexible concept that we use. Our strategy is a variant of the take on inbound marketing from HubSpot and it comprises attracting, converting, closing, and delighting clients.
Attract
Very first step in the Marketing Maniac Inbound Marketing process is to attract the right buyers, so we can identify your target demographic before deploying our strategy. Then, we start by creating daily content that serves many purposes (usually in blogs).
Comprehensive blogging helps you to:
Reinforce faith in your business by showing prospective clients that you are a specialist in your profession.
Increase your presence in the search engine with standard SEO optimization.
Build a resource library to use for producing leads.
Convert
It's time to interact and turn these visitors into leads until we've drawn the right visitors to your website.
We catch eligible leads for purchases to follow up on by delivering valuable, appropriate downloads on your website (for example, an ebook that is adorned by blog posts). We use email, marketing automation, and other resources to drive them deeper down the sales pipeline until they can talk to your sales staff until we have eligible marketing leads in your CRM.
Close
Meanwhile, the part you've been hoping for, turning clients into paid leads. That's where marketing passes over the lead to follow-through purchases, an entirely necessary aspect of the method of marketing and sales.
To refine the sales process and align it with marketing, we will collaborate with the sales staff, building a well-oiled system that generates leads and builds clients.
Delight
Marketing doesn't stop once you close the sale. Your clients want to know they've made an excellent decision, and you want to give them a reason to keep coming back for more. We'll help you turn your best customers into your biggest evangelists with review campaigns and other types of customer satisfaction marketing.
Growth routes for inbound marketing:
WEBSITE
To create the right first experience for your prospective clients, the website is your primary touch point & your best sales associate.
It is important to have an up-to-date, high-performance, conversion-oriented website to talk deeply about your brand.
SEO
One crucial tool for inbound marketing is search engine optimization, which proves vital if the motive is to maximise the revenue and attract potential clients over the internet.
And the best part – with SEO, in order to rank in Google search, you don't have to give money to Google.
SOCIAL MEDIA MARKETING
To create the right first experience for your prospective clients, the website is your primary touch point & your best sales associate.
It is important to have an up-to-date, high-performance, conversion-oriented website to talk deeply about your brand.
CONTENT MARKETING
The 'entity in your bag' that organically affects and spearheads your overall inbound approach is content marketing.
Valuable material such as blogs, videos, infographics and more is created and posted.
PAID MARKETING
Paid marketing became one aspect that can raise the brand in no time. In the total marketing mix, paid marketing is the trigger.
It helps to broaden the client base very quickly & in a small span of time when completed with expected research & observations.
EMAIL MARKETING
Another big gun in your arsenal of strategies is email marketing. The "big boss" of inbound marketing, we call him.
At each point of their buyers' path, it engages your audience and offers you skilled leads that you can cultivate.
Ready To Make a Real Change?
Let's Build this Thing Together!