LinkedIn Advertisement Services
With even over 50 percent of its user community holding a college degree, whether you are trying to reach consumers by occupation, expertise, business, or personal preferences to leverage the potential of this professional network, LinkedIn advertisement services.
Why LinkedIn Advertising?
LinkedIn ads, with over 550 million users, will help you meet a more professional, informed audience. LinkedIn is one of the strongest sites to do this if you want to market to policy makers and high-level executives. Advertising from LinkedIn provides marketers to target by profession, job description, position and many more features. And email contacts that are in your directory, you can even advertise to recent website users.
In order to advertise their company in any capacity, 94 percent of B2B marketers use LinkedIn. LinkedIn is full of industry people interested in advancing their goals for their business. We expect your advertisements to be taken more seriously than advertising that is put on other social media sites because of the professional nature of LinkedIn.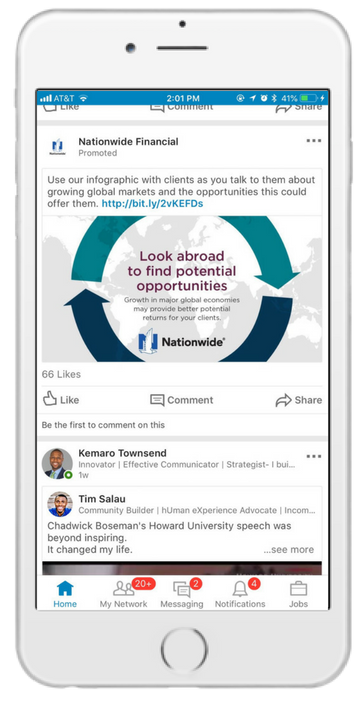 What is a LinkedIn Advertising Virtual Assistant
LinkedIn Virtual Assistant Advertising is an organisation that specialises in helping companies build and position LinkedIn advertisements. Of all the social media sites and promotional options open, it is difficult to become an authority on each of them. We design our LinkedIn advertising services to provide companies with sufficient information, expertise, and expertise to build a successful LinkedIn ad campaign.
Running a company is complicated and time-consuming. If you are like most company owners, you don't have the resources to dedicate yourself to designing, tracking and enhancing LinkedIn ad campaigns. That's why our interactive support network comprises a dedicated team of highly skilled experts who are tracking the campaigns.
How our Linkedin advertising services works
Advertising Strategy on LinkedIn
The first thing that our LinkedIn advertisement services can do for your company is to build a personalised business plan. Based on your goals, we will decide the best forms of LinkedIn ads to run.
Ad Production on LinkedIn
Your LinkedIn commercials are the second thing we are going to focus on. Our services will compose and create the imaginative copy for your advertising. For you to check and accept, we will build previews of your LinkedIn ads. We will launch your LinkedIn ad campaign upon your permission.
Monitoring LinkedIn Ad
The status of your LinkedIn campaign will be tracked weekly by our LinkedIn ads specialists. They will keep track of your budget for ads and monitor your campaign's success.
Ad Optimization for LinkedIn
It bases the effectiveness of LinkedIn advertising on the successful optimization of your ads on LinkedIn. In evaluating the analytics of your campaign and making data-driven decisions to maximise results.
Reporting from LinkedIn
Every month, you will receive monthly reports from your LinkedIn ad team. It will help you calculate your LinkedIn advertisements' total return on investment. We would also go over all the reports with you while understand and recognize how the campaign operates.
Ready To Make a Real Change?
Let's Build this Thing Together!